International Trade
国际贸易
华人会积极开展全球战略布局,发挥全球业务体系和专业优势,紧跟时代发展的浪潮,积极响应国家"一带一路"的宏观战略方针,与全球多个国家共同建立战略层面的产业合作平台与贸易通道。
华人会以全球产业链布局为基础,通过国际产业分工与全球合伙人制度、全球业务网络相结合,打通国际产业链合作。华人会作为国际产业分工与合作的组织者,利用华人会全球网络及在线线下的资源优势,为中国及国际客户提供战略合作、技术投资、业务孵化、贸易融资及全球价值链管理等服务。
华人会国际业务团队由具备丰富战略管理和运营经验的资深人士组成,进行全产业链策划和业务布局,协助中国及海外合作方了解所在国政策,开展业务,控制风险,建立国际贸易、全球供应鍊及分销体系。
目前,华人会已经与美国、加拿大、巴西、澳洲、新西兰、英国及欧盟国家开展投资合作、技术合作以及跨境贸易,开展包括大宗交易、远期及交易组合在内的跨境业务。
On the basis of "Belt and Road Initiative", HRH actively launches global strategy and plays the organizer role of global business cooperation, industrial specialization and value chain, deeply communicating and cooperating with amount of countries in economy, trading and technology, which sets an industrial cooperation platform and trading channel together by global value chain.
The team of international trade consists of senior managers of rich strategic management and operation experience. They are working on scheme of entire industrial chain and business layout and also assisting China's and overseas partners with understanding policy of host country, conducting business, controlling risk, establishing international trade, supply chain management and distribution system.
So far, HRH has been deepen mutual beneficial cooperation of strategic investment and technology communication and cross-border trade, including block trade and forward business with the United States, Canada, Brazil, Australia, New Zealand and European Union countries.
大宗商品贸易
近年来,华人会积极开拓新领域,涉足大宗商品供应链运营管理和综合服务,以原油、铁矿石、大豆、咖啡豆、肉类等大宗商品及其制品的批发和零售为主。
华人会遵循以现货贸易为基础,産业链硏究为核心,期货等金融衍生品工具为风险管理手段的三位一体的期现结合模式,追求以客户为中心,为客户提供价値的服务理念,致力于发展成为深耕産业链的大宗商品组织商和运营商。
Commodities Trade
In recent years, HRH has been actively exploring new areas and involved in supply chain operation management and integrated services of commodities, focusing on the wholesale and retail of crude oil, iron ore, soybeans, coffee beans, meat and other bulk commodities and their products.
HRH follows the futures-spot cooperation mode with the spot trade as the basis, industrial chain research as the core and the futures and other financial derivative instruments as the risk management means, pursues the customer-centered concept to provide customers with value service, and is committed to developing into a commodity organizer and operator that deeply ploughs the industrial chain.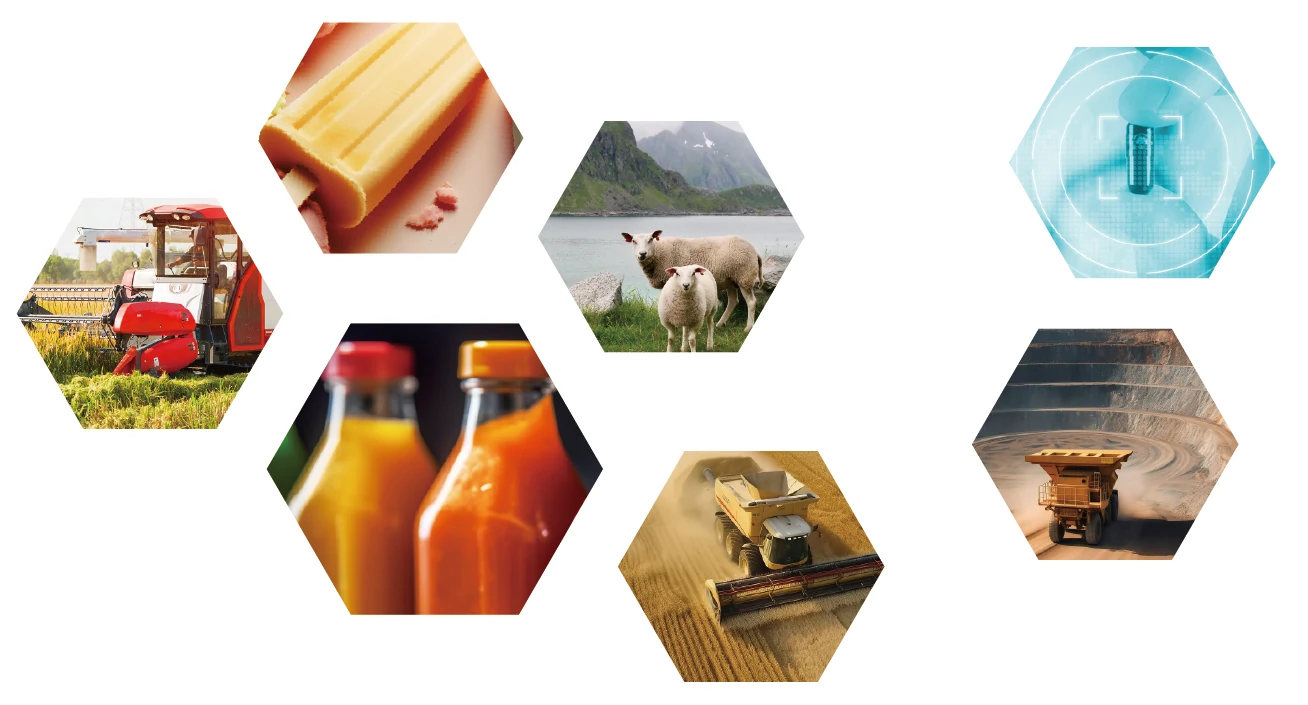 中巴企业家委员会副理事单位
华人会是中巴企业家委员会的副理事单位,在中巴企业家委员会的框架内,积极开展项目投资、技术合作及国际贸易业务,积极促进双方政府和企业的交流,加强中巴企业家之间的联系,为合作方提供跨境经贸和投资领域等领域的业务支持和服务,为中巴两国的积极文化交流与贸易合作做出积极的贡献。
华人会积极参加两国间的宏观战略合作项目,先后与巴西国家服务业联盟(CNS),伊瓜苏市城府,巴西利亚州、南马托格罗索州及亚马逊州等亚马逊9州联盟等签署了合作协议,积极促进中巴双方在投资、技术、贸易、旅游及服务业的深度合作,为两国产业合作提供项目支持和服务平台。
华人会与中巴(西)两国企业界保持长久合作关系,建立了由两国政府支持企业界共同参与的国际项目平台,并开发了中文、英语和葡语版的业务系统,为巴西的商品和服务进入中国市场提供业务平台,目录。另一方面,华人会平台为更多中国企业"走进巴西"、开拓巴西市场、推广中国制造、延伸中国投资提供"筑路架桥"服务,为中巴两国的战略布局、经济合作及贸易发展做出积极的贡献。
Member of the Deputy Board of Directors of China-Brazil Business Council
As a member of the Deputy Board of Directors of China-Brazil Business Council, HRH actively carries out project investment, technical cooperation and international trade business, promotes exchanges between the governments and enterprises of the two sides, and strengthens ties between China-Brazil entrepreneurs within the framework of China-Brazil Business Council. It not only provides business support and service in the fields of cross-border trade and investment, but also makes a positive contribution to China-Brazil cultural exchanges and trade cooperation.
HRH actively participates in macro strategic cooperation projects of China and Brazil. It has successively cooperated with the National Service Industry Association of Brazil (CNS) and Interstate Consortium of Sustainable Development of The Legal Amazon (including Iguazu, Brasilia, Mato Grosso do Sul, and Amazon). Thus, it actively promotes in-depth cooperation between China and Brazil in investment, technology, trade, tourism and service industries, and provides project support and service platforms for industrial cooperation between the two countries.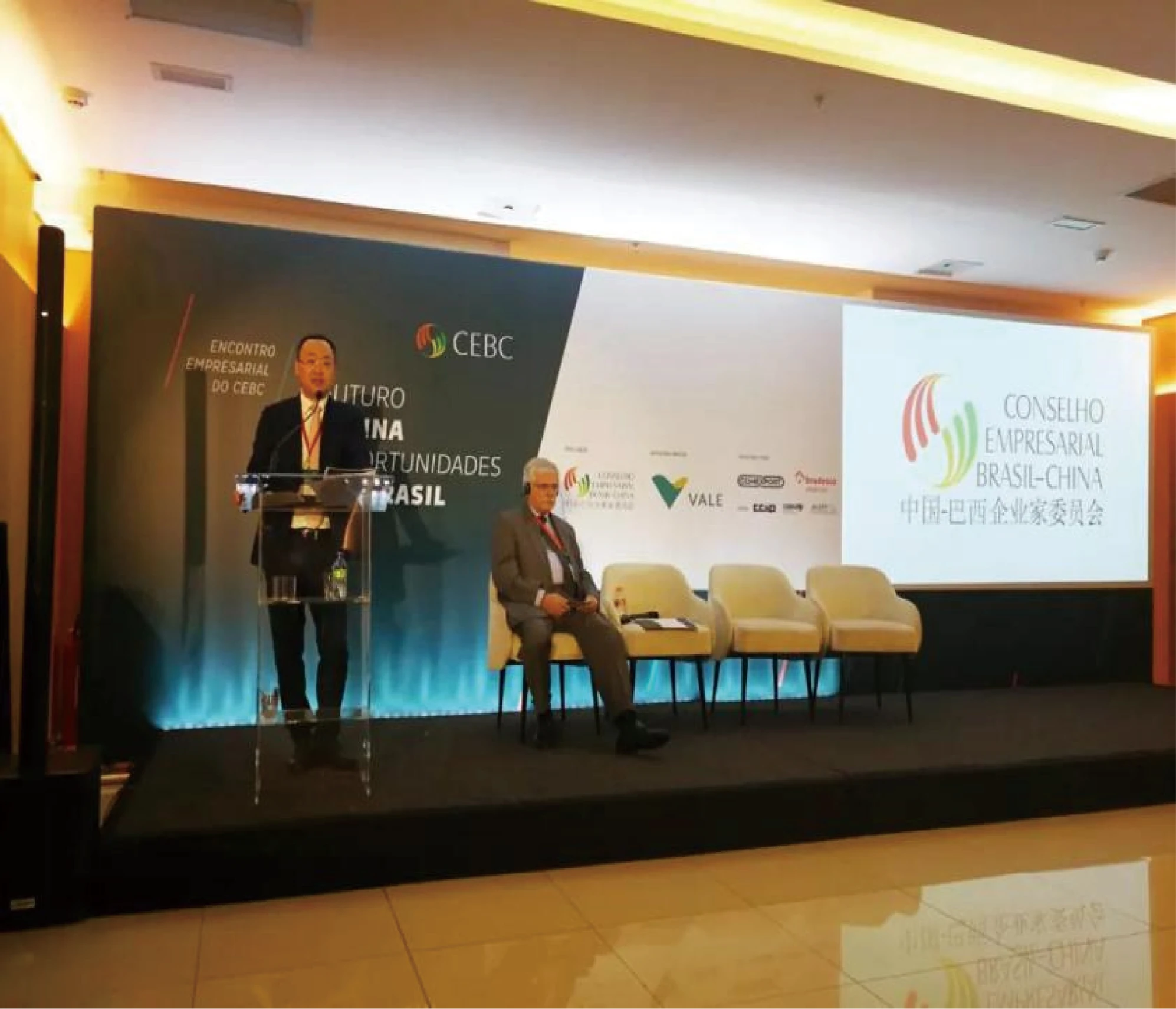 图为华人会董事长杨洲(左)出席 "中国-巴西企业家委员会2019年度会议"的活动现场
Yang Zhou (L), Chairman of HRH, attended "2019 Annual Meeting of China-Brazil Business Council"
医药
华人会与北京协和药厂等顶尖高科技制药企业合作,充分发挥各自在药品生産、销售、硏发、注册及国际认证等方面的优势,共同开发国际和国内市场,提升双方在国内外医药市场的竞争力。华人会的医药业务涉及药品、中药、大健康保健品、医疗器械、技术开发与转让等各领域。
华人会医药有限公司具有在中国大陆地区以外南美洲区域经营和销售阿兹夫定(Azvudine,FNC)的独家代理权。2021年,华人会投资完成了中方新冠药物阿兹夫定(Azvudine,FNC)在巴西III期临牀试验。
Medicine
HRH cooperates with top high-tech pharmaceutical companies such as Beijing Union Pharmaceutical Factory to give full play to their respective advantages in drug production, sales, research and development, registration and international certification, so as to jointly expand markets, and enhance the competitiveness of both parties in pharmaceutical markets at home and abroad. The pharmaceutical business of HRH involves medicine, traditional Chinese medicine, comprehensive health care products, medical devices, technology development and transfer, etc.
HRH Pharmaceuticals Limited has the exclusive right to distribute Azvudine (FNC) outside mainland China and the South America. In 2021, HRH invested and promoted a phase III clinical trial of Azvudine (FNC) in Brazil.
能源矿产
随着"走出去"战略的推进,我国的能源投资者已不再将目光局限于国内市场,而是选择加快开拓海外能源市场的步伐。国内外环境迥异,境外能源投资企业面临诸多现实问题。东道国矿业政策的调整,严峻的安全形势,国内企业恶性竞争,较高的找矿勘查风险,项目整合能力不足,资源枯竭等因素都直接影响投资效益。华人会的海外业务中心拥有足够的境外项目信息获取渠道,可以在第一时间获取优质的项目信息。同时,华人会立足长期的实践经验,逐步探索出以"资源可靠、技术可行、风险可控、效益可观、建设条件基本具备"为资源项目投资筛选的标准,形成了成熟的资源项目投资评价管理体系,帮助中国企业在"一带一路"能源矿业投资的过程中把控风险,收获成功。
Energy and Minerals
With the advancement of the "Go Globally" strategy, Chinese energy investors have no longer limited their attention to the domestic market, but choose to accelerate the pace of exploring the overseas energy market. Due to the different environment at home and abroad, overseas energy investment enterprises are facing with many practical problems. These factors, such as the adjustment of mining policy in the host country, the severe security situation, the vicious competition of domestic enterprises, the higher risk of prospecting and exploration, the insufficient ability of project integration, and the exhaustion of resources, will directly affect the investment benefit. HRH's overseas business centers have sufficient access to overseas project information, so that high-quality project information can be obtained in the first time. At the same time, based on the long-term practical experience, HRH gradually explores the screening criteria of project investment, that is the project shall have "reliable resources, feasible technology, controllable risk, considerable benefits, and basic construction conditions", and forms a mature project investment evaluation and management system. Therefore, HRH can help Chinese enterprises control risks and achieve success when they invest energy and minerals in the Belt and Road countries.
畜牧养殖
华人会以参股及控股经营的方式涉足畜禽养殖业务,具体包括养殖、屠宰、加工及销售;畜牧良种繁殖;畜牧养殖技术推广、技术转让;饲料、肥料的硏发、生産及销售;冷冻食品销售。养殖品种覆盖了肉牛、嬭牛、生猪、蛋鸡、肉鸡和肉羊。
Animal Husbandry
HRH is involved in livestock and poultry breeding business by means of equity participation and holding. Its business covers breeding, slaughtering, processing and sales; breeding of improved livestock; livestock technology promotion, and technology transfer; research and development, production and sales of feed and fertilizer; sales of frozen food. The breeds cover beef cattle, dairy cows, pigs, laying hens, broiler chickens, and mutton sheep.
华人安讯:全球随护、实时通讯(聊喔!)、一键式全球SOS援助系统
华人安讯是华人会技术团队开发的,具有自主知识产权的,基于地理信息系统(GIS)和全球定位系统(GPS)的安全随护和在线求助服务平台。
华人安讯的四大主要功能分别是全球随护、实时通讯(聊喔!)、全球一键式SOS援助及华人互助。用户开启随护功能后,可授权指定亲友获取其实时位置信息,了解其出行动态。一旦发生紧急情况,用户只需长按SOS呼救按钮,即可触发预警,系统将第一时间通知其紧急联系人和周边100公里内的其他用户。同时,华人会总部和当地的应急处理团队也将根据接收到的求助信息,以电话、短信、电邮等方式与其紧急联系人保持沟通,在必要时通知当地警务或民事应急部门,尽可能地为求助人提供帮助。
Online Safe Guard and SOS Services
HRH develops a global system with technologies of Geographic Information System (GIS) and Global Positioning System (GPS), aiming for Safe Tour and Online SOS Service.
This part includes four main functions: Online Safe guard, Instant Messaging(Wow Chat), Online SOS Service and Mutual Assistance. When the user turns on the Online Safe guard, his/her position and movement trail can be seen by his/her chosen relatives and friends. With a single button, it sends SOS messages immediately to alert the users' family and friends or other users in the region of 100km in the event of an emergency. At the same time, HRH call-center will actively react and inform its' emergency management team to start the procedure to provide any possible assistances for the users. If needed, HRH will call the law enforcement or medical institutes to offer help.
在华人安讯的互助社区,用户可以发布需要的帮助,而华人会的其他会员可以为其提供相应的服务。
In the Mutual Assistance Society of HRH, the user can present any problems or needs, the other users can voluntarily offer help for them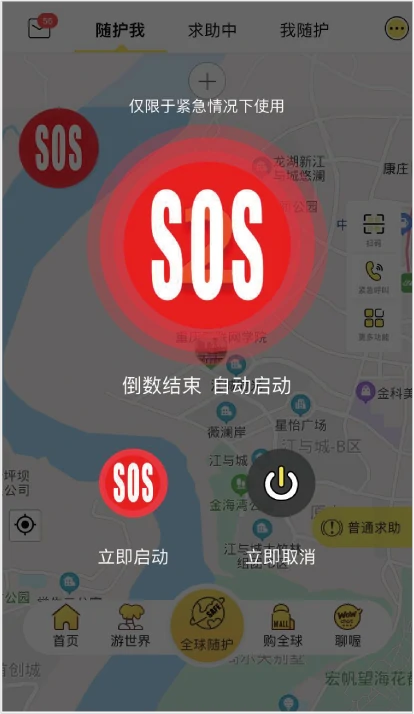 紧急求助
自动录音15秒以记录求助者当前情况
Automatically record for 15 seconds in the current situation while press SOS button

全球随护
随护分为"华人随护"及"亲友随护",可将位置信息共享给华人会和特定亲友
Users can ask HRH or chosen relatives and friends to safe guard them by sharing real-time geographic position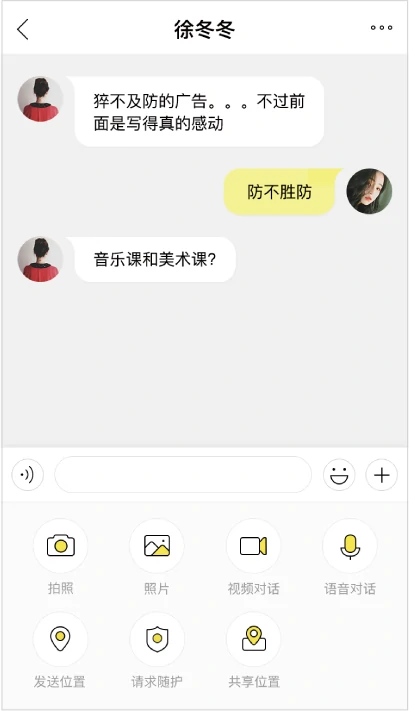 聊喔!
实时通讯功能
Chat interface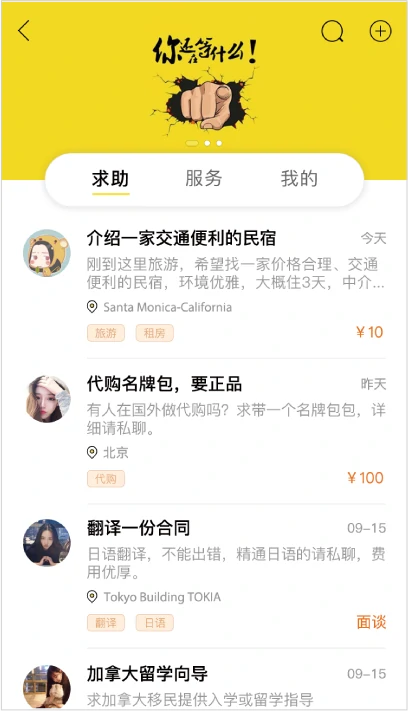 华人互助
用户在此发布所需帮助和提供服务
The user can ask for help and provide services here